Concept
Atelier e&m opened in March 1980 in Ibaraki Prefecture as a bead embroidery business.
In September 2000, started operation of our own factory in Yangon, the capital of Myanmar,established a more authentic wedding dress mass production system after opening a special order dress shop.We specialize in beautiful hand embroidery that has been cultivated since our founding in 1980, and our technology and global ideas are utilized in the planning and sales of wedding dresses, veils and bijou accessories to shine the bride more.
Product introduction
Wedding Dress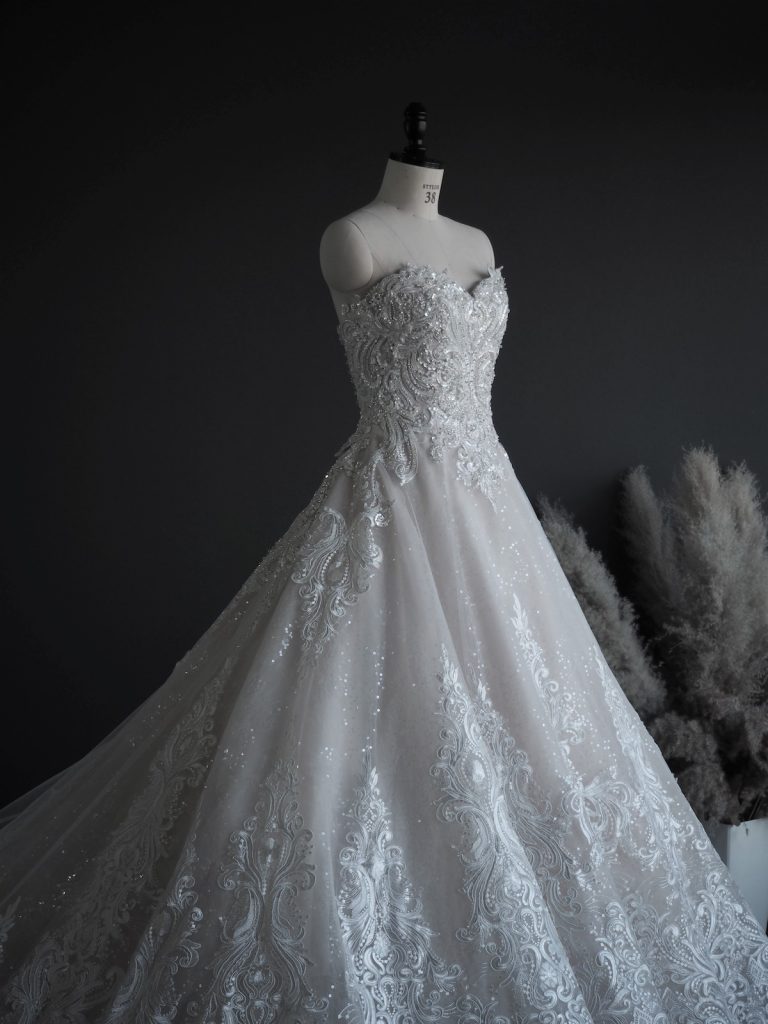 Color Dress
Men's Tuxedo
Veil
Tops
Accessory
For more information, please contact us using the inquiry form.